Anti Viral Dog Disinfectant And Deodoriser | 750ml
Sanitise and deodorise your dogs equipment including, bedding, feeding and drinking bowls, patios, floors collars and leads, dog transport, dog crates, quarantine areas dog grooming tables and any equipment without fear of any damage. Ensure your dog is protected from viruses, bacteria and fungi.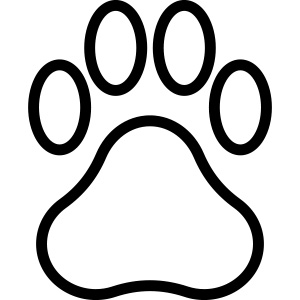 Cruelty Free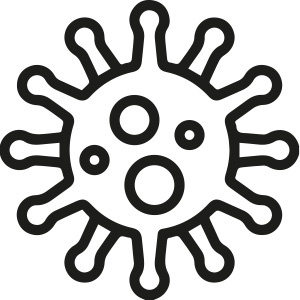 Kills 99.99% of Germs
pH Neutral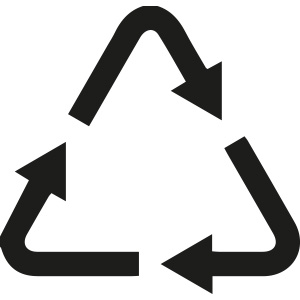 Recyclable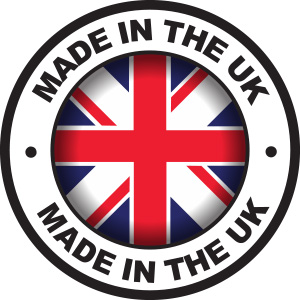 Made in the UK
Helps with bio-security giving dog owners, walkers, boarders and dog groomers peace of mind.  The solution provides clean germ free environments and equipment

Kills 99.99% of viruses, bacteria and fungi. Being alcohol free there is less evaporation so the disinfectant is more effective

Fresh fragrance which can be used as a disinfectant and deodoriser spray to be applied directly onto a dogs coat
Handy for dogs who like to roll in something nasty on walks

Kills germs and then carries on working after application so gives extra protection between treatments

Can be used on dogs, bedding, feeding and drinking bowls, patios, floors collars and leads, dog transport, dog crates, quarantine areas dog grooming tables and any equipment without fear of any damage
What People Say:
Great product with power!! Recently bought a house and wanted to be safe against potential germs and viruses left behind. Sprayed the total blast and the power was great! Made me feel more at ease knowing I only need to do it a few times a day to sanitise the area clean of unwanted germs. Will defo be purchasing more for the future. Thankyou Saingone!
Chris Burgess
February 4, 2021.
We use Sanigone in the home whenever we have trades people in. A quick blast before they arrive and a more thorough blast when they leave to completely sanitise the place.
Simon Christian
February 2, 2021.
I have over 15 years experience in both commercial and end of Tenancy Cleaning, initially I was a tad skeptical of sanigone but now both myself and my clients really do value what the sanigone products do to protect us! Also great customer service!
Carl Woolf
January 29, 2021.
I just wanted to write a review of this company. It seems that everyone is quick to criticise people and businesses when they perceive something is wrong but few (myself included) take the time to give praise when it is deserved. My wife has used their products for some time in her pet grooming parlour in Mill Hill but today I had to order some for use at home as we are unwell. Delivery was supposed to be on Tuesday but when I sent an email asking if it could be made any sooner as we were unwell, the Managing Director himself called me and offered to drive some over to my house this evening. He arrived within the hour as promised. It is so nice to be seen as not just "another customer" on an online order form but as a real life person behind the order form. My wife has always thought the products were fantastic for her business needs and the customer service has always been great but this takes it to another level. Please support this company - we need more local businesses and business people like these.
Anthony Kingsley
January 29, 2021.
We use Sanigone in our children's soft play centre to make sure that the premises are not just covid secure, but also protected against other bugs and germs that children like to carry around with them. Sanigone is very easy to use and gives us the peace of mind that our premises are safe for our guests
Dawn Shields
January 27, 2021.
Mainstream Cleaning has been using Sanigone products for quite some time now and we are very happy with their products. We supply their products to our clients and we've had great feedback from them! They feel happy that they feel they can work in a safe and sanitised environment. The customer service from Sanigone is second to none, and they are extremely helpful!
Michelle Burke
January 27, 2021.
Great peace of mind knowing just a spray keeps me safe. Easy to use, no horrible smell afterwards, total satisfaction. Good quick service too.
Ian Ellis
December 22, 2020.
OMG thank you Sanigone for your Total Blast Sanitiser. This has given our staff the assurance of working in a safe and protected environment.
Clive Blanks
December 3, 2020.
Great Product Great service !!! We are visiting numerous homes & work places on a daily basis where we carry out installation works & this product gives us the confidence to work in a safe environment making sure the area we are working in is free from any lingering viruses, leaving my team & I feeling safe & confident.
Health & Safety Advisory Service
December 1, 2020.
Exceptional service. When FedEx failed to pick up my order from Sanigone, the MD got in his car and drove it all the way to Nottingham late in the evening. How many other companies would do this? He knew how important it was that my order arrived and said that it is how you put things right that is important. How very true. Sanigone 7 Day Room Sanitiser and Total Blast are the best products on the market for peace of mind that large or small areas are free from viruses. So easy and quick to use instead of having to wipe down all the time. Thank you Barrie. We could all learn from you how to treat customers.
Tested and Approved:
All Sanigone products have been proudly tested and approved to the following British Standards: BS EN 1276, BS EN 1650 AND BS EN 14476.
The contents of our highly effective disinfectant sanitiser products contain a blend of active substances designed to kill a range of Bacteria, Moulds, Yeasts, Algae and Viruses.
Click

HERE

 to view/download all of our certifications.

Click

HERE

 to view/download our Technical Data Sheet

Click

HERE

 to view/download our Safety Data Sheet
Tested to BS EN 14476:2013 + A2:2019 Virucidal, EN 1276 Bacterial & EN 1650 Fungicidal

Fast acting – rapid results – highly effective

Carries on working between cleans

Alcohol, bleach & paraben free, <1% chemical content

Ideal for dogs coat, bedding, feeding bowls, patios, kennels, floors, collars and leads, dog transport, dog crates, quarantine areas dog grooming tables and any equipment

Inhibits mould and fungi growth

Suitable mould and fungi growth

Suitable for use in washing machine

Non-irritant, non-corrosive and less than 1% active ingredient

Deodorises fox and badger smells
Press top to spray
For bedding, equipment or floors, remove visible debris and spray directly onto surface
Wipe with clean cloth or may be left to dry naturally
Process may be repeated as often as required
May be sprayed directly onto dog avoiding face and sensitive areas